Celebrations of ISB 50 years anniversary are starting.
Over the next months and until our next ISB Congress in Fukuoka 2023, ISB Now will highlight the activities ISB is promoting to celebrate this milestone! Make sure you are up to date on the activities!
This is the committee enrolled in the planning of the celebration activities, do not hesitate to write to any of them to suggest ideas and initiatives:
Alberto Leardini, Daniel Hahn, Katherine Boyer, Jennifer Shin, Anja-Verena Behling, Brent Edwards, John Challis, Joe Hamill, Elizabeth Clarke, Felipe Carpes, Lanie Gutierrez-Farewik, Veronique Feipel.
In this month's report we want to share the success of the "50 years sessions" at the WCB, the 9th World Congress of Biomechanics, which happened from the 10th to 14th July 2022. The ISB sessions during the WCB were very successful and with an impressive number of participants, who helped to highlight the importance of ISB in the development of the biomechanics around the world in these decades. The ISB hopes that these sessions served as motivation to more and more people follow our Society and joint our activities. Check below for some screenshots taken during the online event.
JULY 12: ISB Affiliated Societies: Current Biomechanics in the World
Moderators: Jennifer Shin; Helen Bayne.
Speakers: Gwang-Moon Eom, Bing-Shiang Yang, Helen Bayne, and Hiroaki Hobara, Daniel Hahn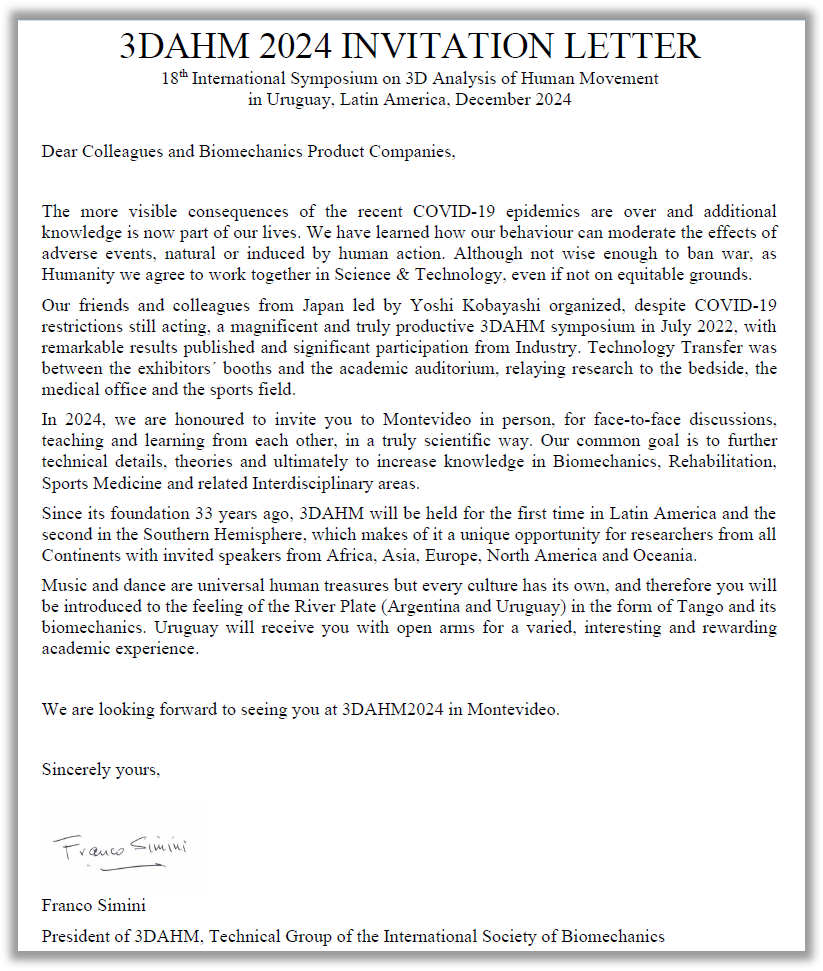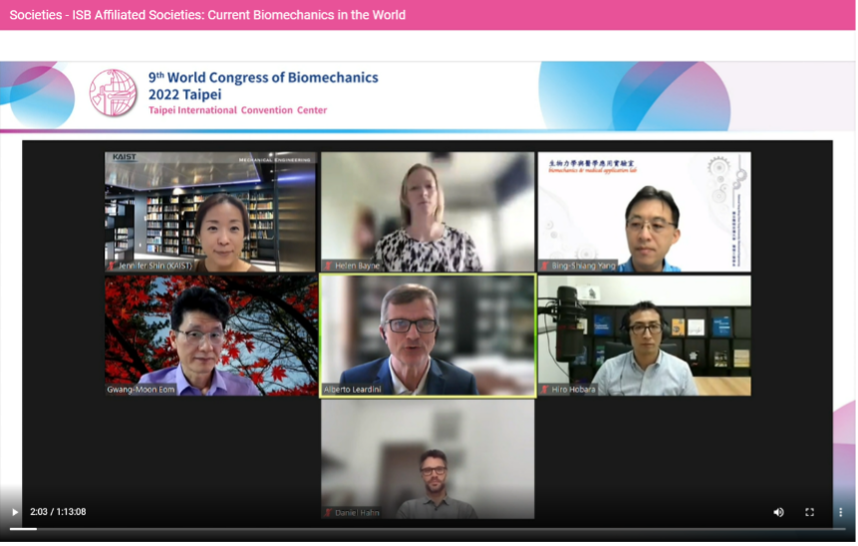 JULY 13: ISB Recommendations and Consensus in Biomechanics Foot and Ankle Bone Reference Definitions
Moderators: Amy Lorraine Lenz and William Ledoux
Speakers: Eric Thorhauer, Karen Krüger, Sorin Siegler, and Michele Conconi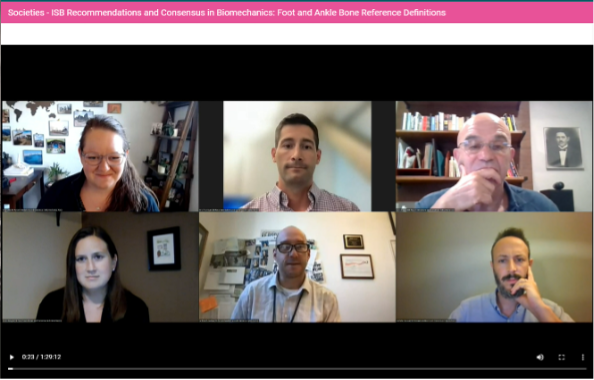 JULY 13: ISB 50 years of International Biomechanics: Contributions to Instruments and Techniques
Advances in Gait Analysis: Moving Forwards by Looking Backwards

by Brian L. Davis

The future of movement analysis: Bridging disciplines to improve access, adherence, and analysis of mobile biomechanical tools

by Melissa A. Boswell

The History of Contemporary Neuromusculoskeletal Biomechanical Modelling

by David Lloyd

The Future of Contemporary Neuromusculoskeletal Biomechanical Modelling

by Luca Modenese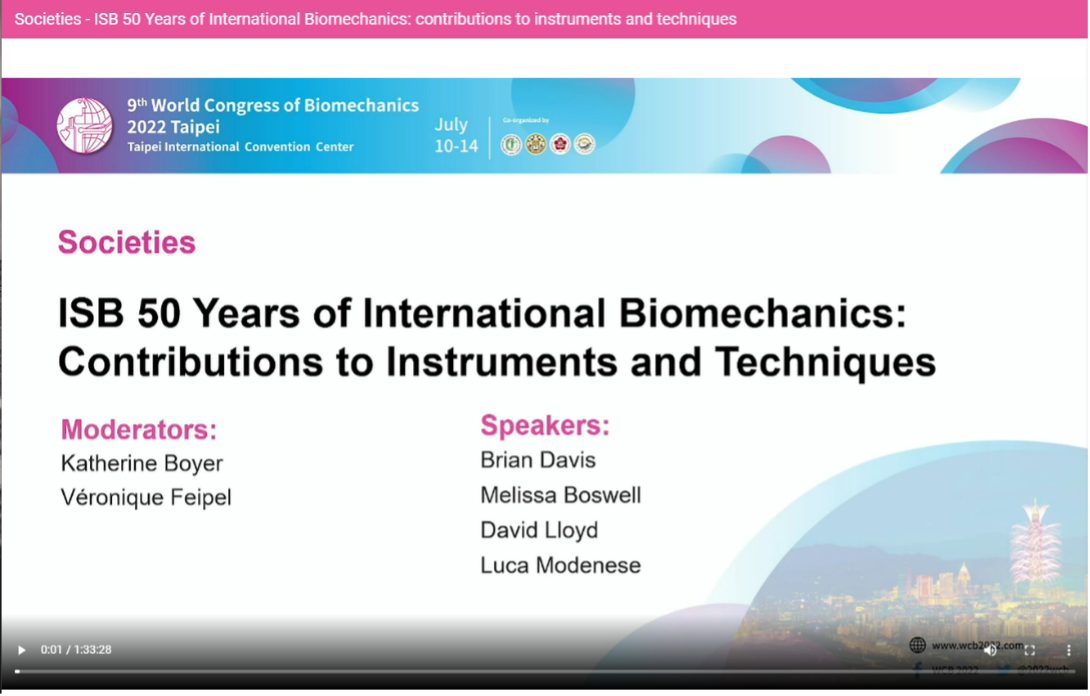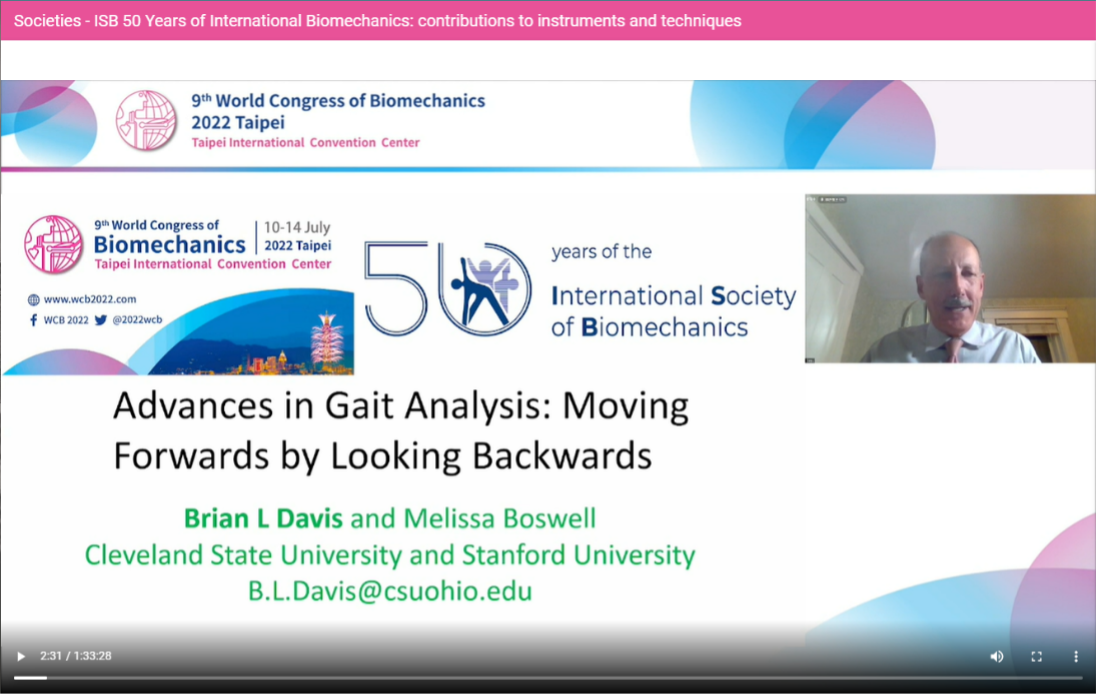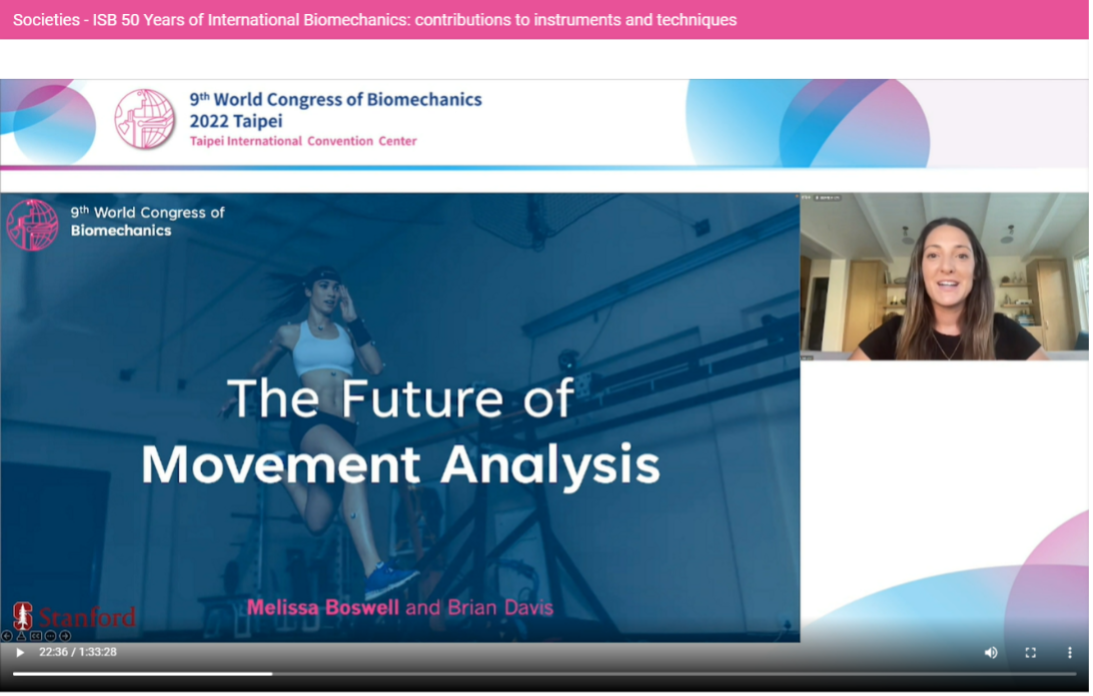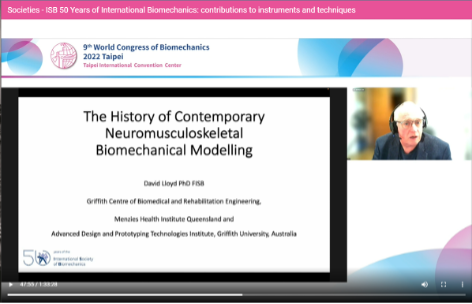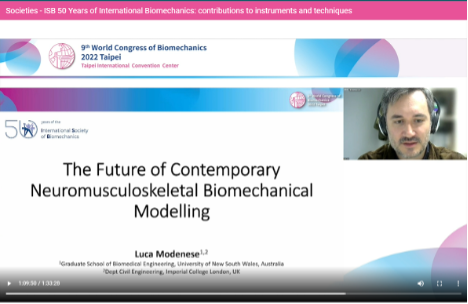 JULY 13: ISB 50 years of International Biomechanics: Contributions to Basic and Applied Science
Evolution of knowledge in muscle mechanics: molecular mechanisms of contraction

by Walter Herzog

Past, present, and future: 50 years of discoveries into in vivo whole muscle mechanics.

by Taylor JM Dick

Performance-enhancing shoes – are they cheating? Rules and biomechanics

by Toni Arndt

The use of running footwear among elite marathon athletes during the Tokyo 2020 Olympic Games – the last Games with the 'super shoe'?

by Kai Wang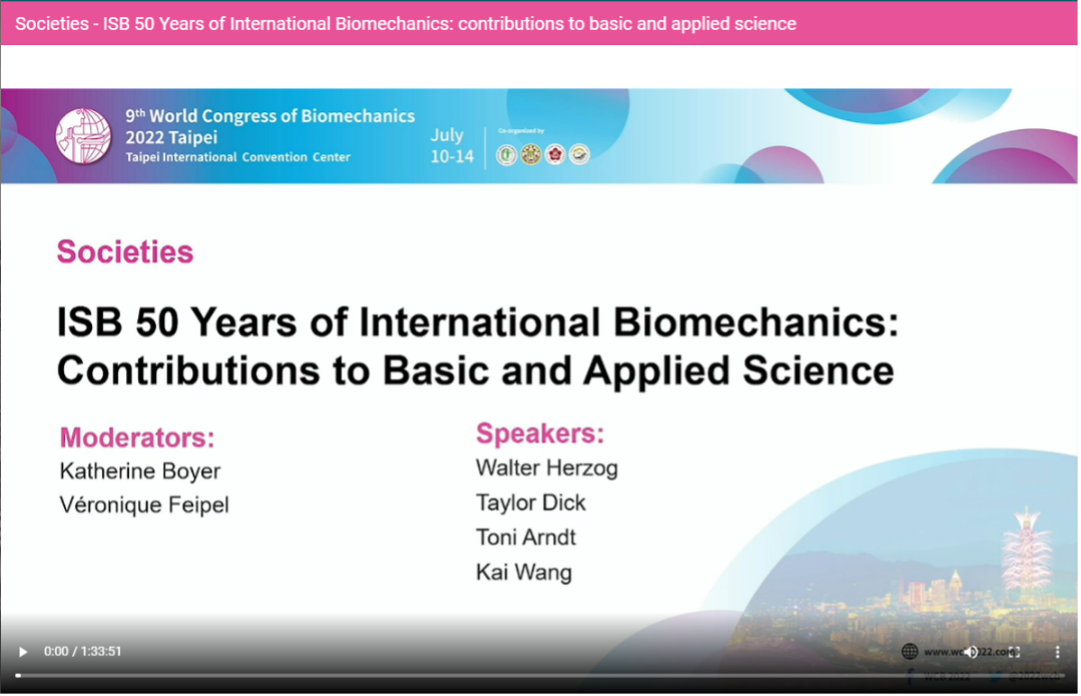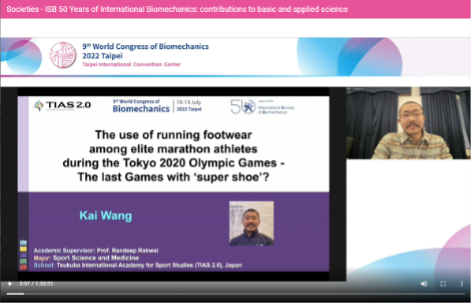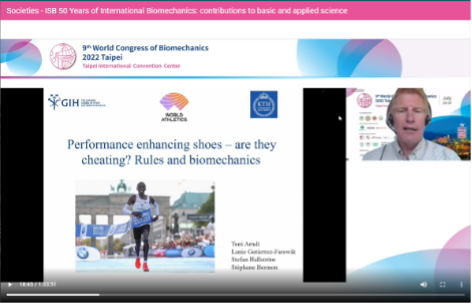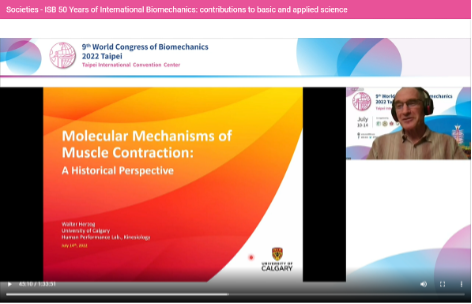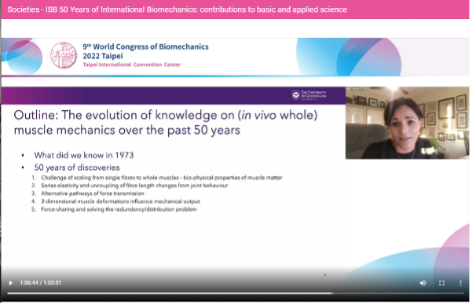 JULY 13: ISB Sponsored Plenary Lecture
Design and Manufacturing of Custom-made Implants in an Orthopedic Centre
Alberto Leardini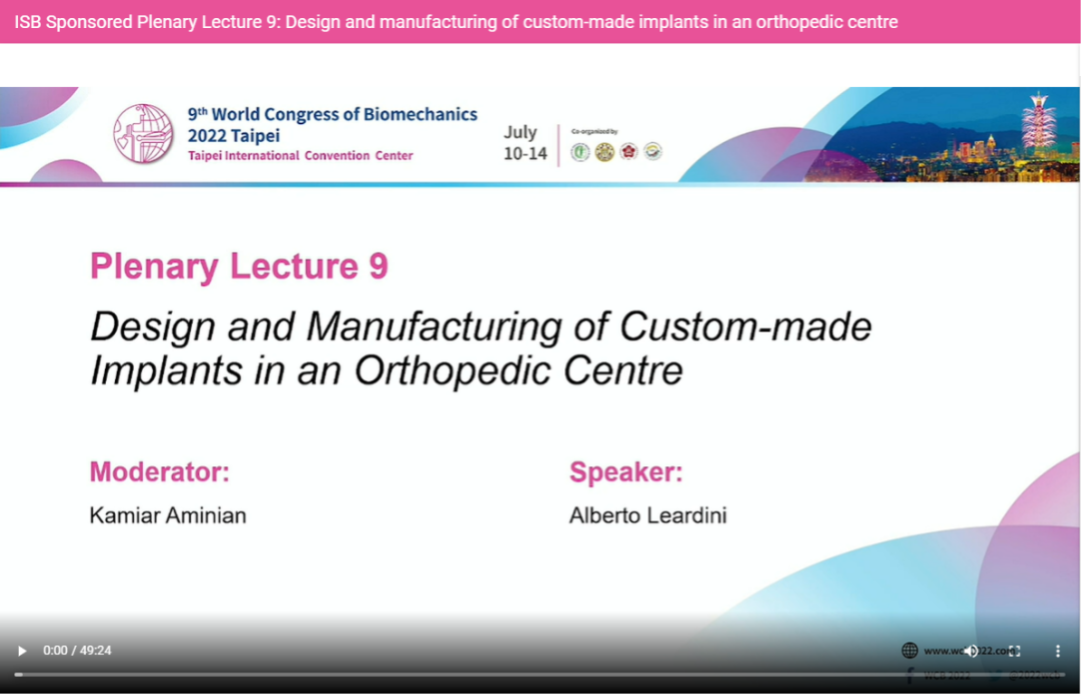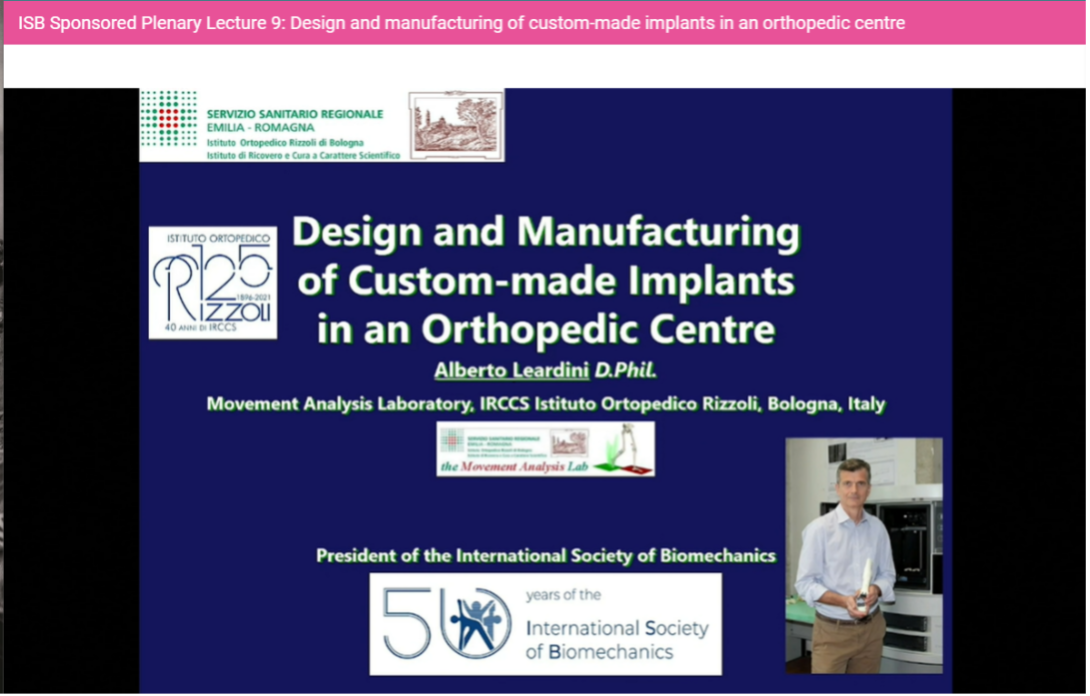 JULY 14: Award Session
International Society of Biomechanics Female Research Excellence Award