Hello ISB students!
Time is flying, and we are almost one quarter into the New Year! But let's be honest, the pandemic is still exerting much power over our everyday lives, research, and short-term plans. Yet, let's be confident to meet us in person soon!
In the meantime, who does not miss a good coffee break, chatting with colleagues, friends casually about science in person? While the in-person aspect might have to wait a little longer for some of us, I would like to introduce you to a virtual coffee break – it's time for Science in the Break!
Science in the Break (SitB) is a communication platform that makes research more accessible and provides more visibility to young researchers in a fun, informal, and entertaining way (check out their excellent work on youtube). Yes, it is a virtual coffee break, but we promise a comfortable atmosphere to talk about your passion for science. As ISB, we are started a collaboration with SitB and we are going to chat about:
Student funding
Spotlight: In action! – show your lab activities
Equity, diversity, and inclusion: Stories outside the box
Are you interested in participating? Did we miss a topic you would like to chat about? Or do you want to learn how to interview people or edit videos professionally?
Reach out to us via email (This email address is being protected from spambots. You need JavaScript enabled to view it. or This email address is being protected from spambots. You need JavaScript enabled to view it.), Twitter (@ISBiomechanics and @SciInTheBreak). We are always excited to connect with passionate students – we look forward to chatting with you and sharing your experiences/research with the community!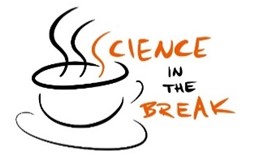 Students activities as part of ISB conferences
Secondly, I would like to continue the work previous Student Reps to create a strong sense of an inclusive and welcoming biomechanics community. As part of that, I am looking forward to future social activities at ISB-associated conferences and opportunities along the way to get involved with other biomechanists, e.g., via the mentor-mentee option.
Tutorials
Lastly, please make sure you are voting for your favourite tutorial topics for ISB2023. We want to make it as interesting and applicable as possible for you! The email including the voting link was sent out to all ISB student members. If you have not received the email, please reach out to This email address is being protected from spambots. You need JavaScript enabled to view it..
Keep in touch!
Stay up to date with ISB by liking our ISB Facebook Page, joining the Student Members Facebook Page, and following ISB on Twitter. Please reach out to me with any comments, questions, suggestions, or chat. I am happy to hear from you! You can contact me at: This email address is being protected from spambots. You need JavaScript enabled to view it..
Cheers,
Anja-Verena Behling