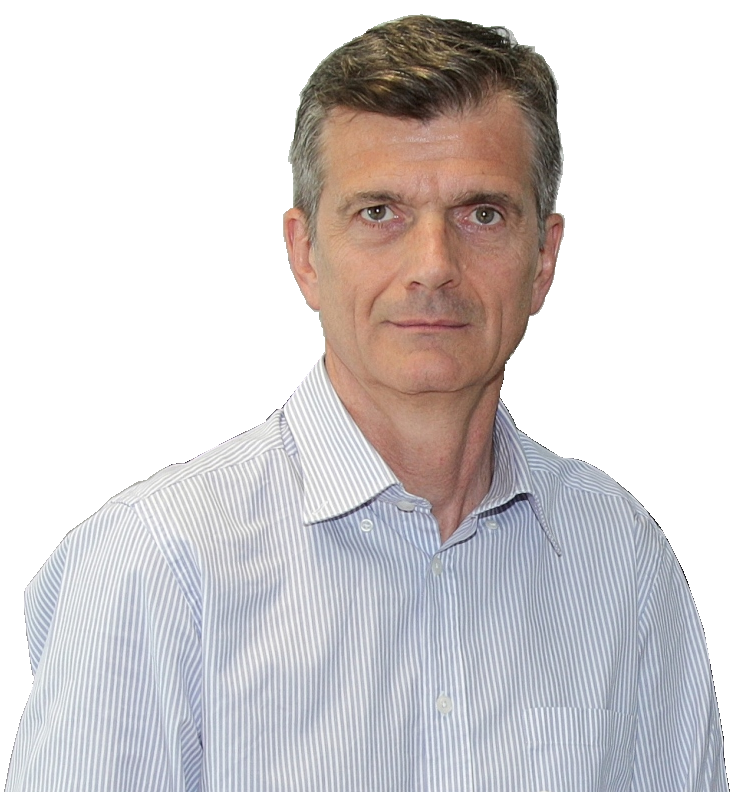 Prof Alberto Leardini, ISB President
Dear ISB members,
This is my first President's Blog, and I am moved and thrilled at the same time. I never thought I would be in this position when I started to write simple software programs for the gait lab of this research centre 31 years ago, working at this very desk. Looking back, my career has been shaped by a huge number of great opportunities, exciting projects, inspiring meetings and conferences, as well as clever and caring people who have guided and trained me. I have witnessed amazing developments in technology and computing; I have been part of a number of stimulating societies and worked with many renowned biomechanical experts, dozens of motivating colleagues, and many nice friends. The more I think about it, the more I realise how fortunate I have been. No plans at all were made at the beginning. There was just my optimistic, energetic, and passionate response to what I was given, year after year. It is my great honour and pleasure to keep serving this community to the best of my abilities.
I would like to begin by thanking the presidents and all the councillors of the previous term. They have guided the International Society of Biomechanics during what may well have been the worst international scenario ever for us. They have faced the pandemic-related crisis with the necessary caution, leading the ISB through this critical time with great skill and care: thanks to them, negative repercussions have been minimal. In particular, Toni Arndt guided this community professionally, carefully, and smoothly in these past two years. At the same time, he has organized a fantastic Congress, despite having to prepare for two radically different scenarios: at the beginning, one for the in-presence format as usual, and then one for the online format, something that nobody had had to deal with before in ISB history. Despite the obvious difficulties, we must all be grateful to them: ISB has made great progress in the past two years. I hope to follow in their footsteps in the best possible way; the new council looks very competent and motivated enough to continue on this track and to create new opportunities.
Toni has also been very fair and wise. His Blogs on our initiatives and the pandemic have accompanied our work. As he has reported, we all have experienced discouragement, frustration, sadness, and fear in these two past years. Many of our habits and certainties have been knocked down. Many of our own and colleagues' families have been through bereavement and loss; we offer all our sympathy to them. Also, the world of research has experienced a unique and unpredictable situation. Our relations with colleagues and contacts with students have been, in a way, demolished. Our activities in the laboratories have been hindered. For those working in close contact with clinical centres, biomechanical analyses with patients have been cancelled. Many situations we took for granted have just collapsed.
This was the atmosphere and my mood when I got to Stockholm last July. I thought it would be good to accompany Toni and his team on this adventure, so I decided to attend in person. The huge conference rooms, usually crowded and noisy at the traditional ISB Congresses, were empty and quiet. No food, no sponsors, no exhibits, no posters, but particularly none of the old friends and colleagues from all continents, no students looking for an opportunity to chat, no familiar vendors at the booths. That view deeply struck me. Of course, it was no different from what all parts of the world and all scientific communities were and still are suffering. On the other hand, the relief came when I realised how carefully and professionally a small group of people was operating. Together with a great technical staff, the local team was working very hard to allow hundreds of ISB members to connect, speak, and learn in those five days. As usual, but differently, maybe even better in some respects. These people just believed that it was possible, and eventually, they overcame problems and inconveniences, continuing with calm and passion even in the face of many troubles. The result is that we enjoyed a lovely congress, with hundreds of presentations, intriguing debates, and masterful lectures. The first online experience was a success, and you all have seen it. You did not see the very nice friendship and collaboration that those few from the council present in Stockholm have also demonstrated.
What could be worse than this global crisis? Only the disaster of wasting this time without learning something from it. There are still many problems, public healthcare systems are in trouble, research and education are still weakened, and Covid-19 is still among us. But many people have learned the lesson, are not discouraged, and are facing everyday issues more aware of the value of daily happenings and of the people who are close to us. They have taken the crisis as an excellent opportunity to change, and they have developed novel ways to do what we have to do. I love this quote from a song by the legendary Leonard Cohen: "There is a crack in everything. That's how the light gets in" [listen the song here].
A tough period lays ahead of me, of our gorgeous little community of scientists, and the entire world's population. We shall not forget what happened, but rather believe it is possible to do normal things even better. We shall not isolate ourselves, but keep seeking each other's company, working together, connecting, and visiting across the world, as usual, as soon as it becomes possible. This is not just strategic, and it is the core of any research-related activity. ISB is working now in this direction, with this spirit, and several in-person events are being organized.
Please keep your agenda free for WCB, July 2022, and ISB Congress, July 2023! Our friends in East Asia are looking forward to welcoming us.
Sorry to be long, much shorter next time. Take care!
Alberto Leardini, ISB President