Overview
It was great to get to meet many of you at ASB/ISB this past July! What a great experience that was for all who were able to attend. Melissa Boswell has done more than a fantastic job with being the Student Representative for the past two years! It will be hard to try and follow in her shoes.
For those who do not know me, my name is Megan Smidebush and I am your new Student Representative. I am very excited to help lead, guide, and serve all of the students who are members of ISB. It is with great pleasure that I am able to be a lesion between the students and the faculty, who were once just like all of us. For those who were at ASB/ISB, you know that it was a great success! The mentoring roundtables, student hike, and student night out went extremely well!
Get ready for ISB 2021 in Stockholm!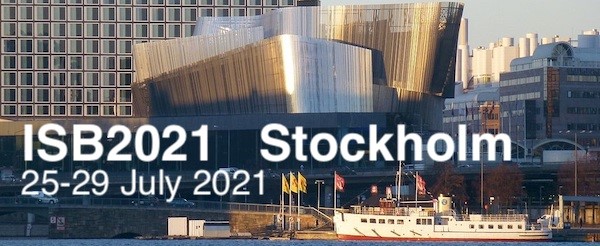 Upcoming Events
October 1st- 3rd, 2019: 6th International Patellofemoral Research Retreat, Milwaukee (USA)
October 16th-19th, 2019: Biomedical Engineering Society (BMES) Annual Meeting, Philadelphia (USA)
November 1st-3rd, 2019: 19th Asian- Pacific Conference on Biomechanics, Taipei (Taiwan)
November 3rd-8th, 2019: International Conference on Intelligent Robots & Systems, Macau (China)
April 5th-8th, 2020: International Foot and Ankle Biomechanics Meeting, Sau Paulo (Brazil)
July 11th-14th. 2020: International Society of Electrophysiological Kinesiology (Nagoya, Japan)
Information
For any and all graduate positions and employment, remember to stay up to date with Biomch-L.
Here is the link: https://biomch-l.isbweb.org/forums/5-Jobs-and-Positions
Biomechanics on our Minds (BOOM) Podcast
Episode 19: Researching Strong as Steele (feat. Julie Steele)
Episode 18: Navigating Scientific Conferences
Episode 17: Tackling Gray Area Challenges (feat. May Liu)
Social Media
Be sure to keep up to date with ISB by liking our ISB Facebook Page, joining the Student Members Facebook Page, and following ISB on Twitter. Please reach out to me with any comments, questions, suggestions, or just to talk. You can contact me at: This email address is being protected from spambots. You need JavaScript enabled to view it..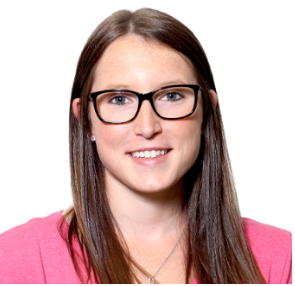 Megan Smidebush is the ISB Student Representative (2019-2021).
Megan is a PhD student at Mississippi State University.