World Congress of Biomechanics Student Event
We enjoyed a nice student mentoring event at the World Congress of Biomechanics. Below are a few photos from the event with great views of Dublin. Thank you to the mentors and students who attended! I am looking forward to all of the student events at the ISB 2019 Congress in Calgary!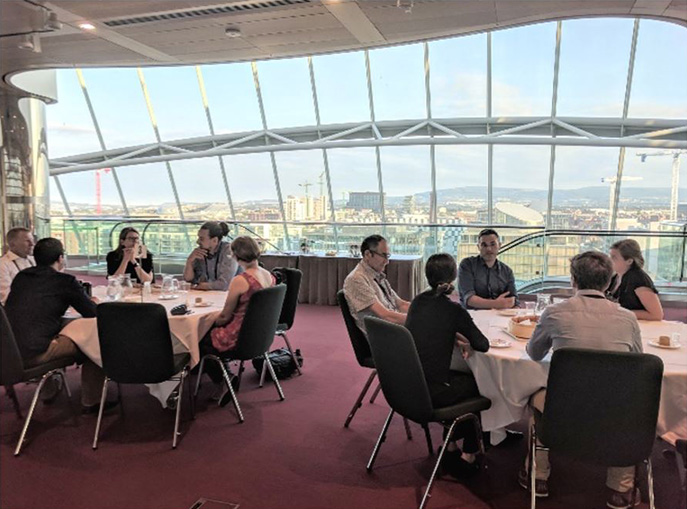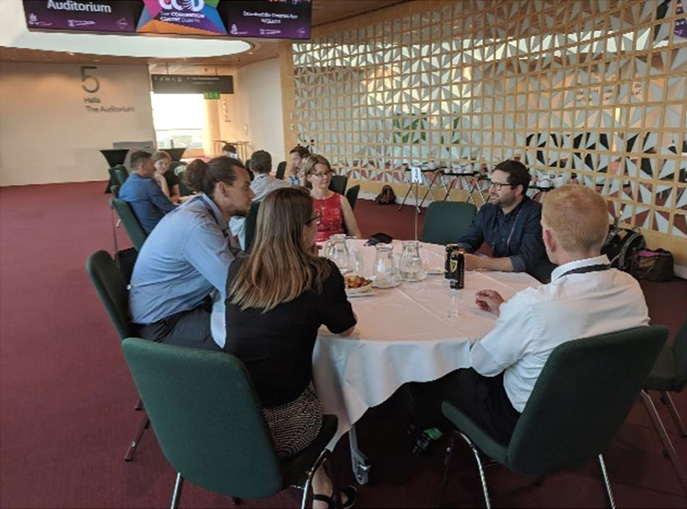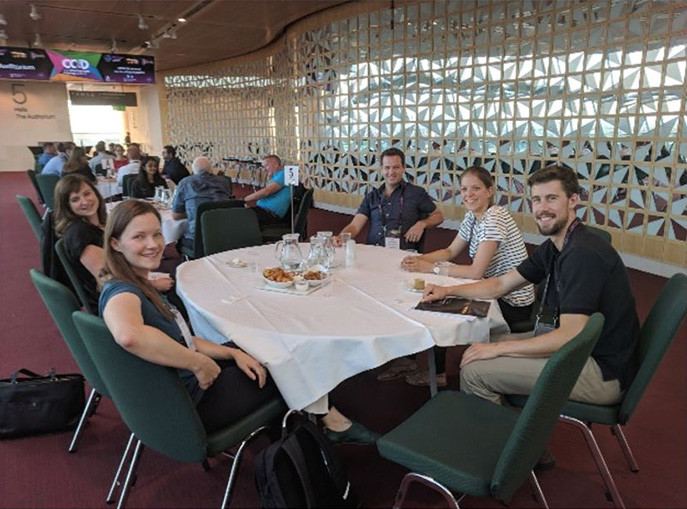 Available Student Grants
There are grants available to ISB Student Members including:
The Matching Dissertation Grant program (MDG): There will be several competitive grants of $US2500 awarded for doctoral dissertation research (due December 15, 2018)
The International Travel Grant program (ITG): In order to allow student members to travel abroad to experience science in other countries and cultures, and to build up international collaborations we will offer several grants of up to $US2500 for travel related to biomechanics research (due December 15, 2018)
The Congress Travel Grant program (CTG): Will be offered in 2019 for the XXVII ISB Congress in Calgary, Canada (due December 20, 2018)
Additional information and applications can be found here.
Other grants especially for students can be found at the ISB website.
Biomechanics on our Minds (BOOM) Podcast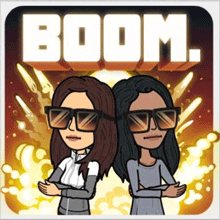 We have newly released episodes of Biomechanics on Our Minds (BOOM) listed below! It is available for free on SoundCloud and on iTunes. You can email us with ideas for biomechanics topics, what you would like to hear about, or to share a "research fail" on the podcast at This email address is being protected from spambots. You need JavaScript enabled to view it..
Episode 6: Biomechantronics - An interview with Professor Steve Collins features the latest research in the field of biomechatronics, with a focus on the design of exoskeletons and their integration into the real world and the future of robotics with biological applications.
Episode 7: Having a Blast - Survivability Research and Learning to Adapt - In this episode we discuss recent findings in running shoe advantages using statistics and large scale running data. We interview Professor Reuben Govender and Professor Emeritus Gerald Nurick from the University of Cape Town Blast Impact and Survivability Research Unit. Learn the importance of adapting your research to local needs and about current research on blast impacts.
Episode 8: Blood, Sweat, and Bones – The Foundations of Good Beginnings –We chat with Professor Jacque Cole on her research on the osteovascular system and its importance to our health. She also talks about what it has been like starting a research lab as a new professor.
Connect with ISB on Social Media
Keep up to date with ISB by liking our ISB Facebook Page, joining the Student Members Facebook Page and following ISB on Twitter! If you have any feedback, comments, suggestions or questions please feel free to contact me at This email address is being protected from spambots. You need JavaScript enabled to view it..
Kind Regards, Melissa Boswell (ISB Student Representative)